Bank simply everywhere.
Spend like a local in the UK and anywhere in Europe.

Free EU and UK withdrawals
Enjoy free withdrawals in the UK with GBP debit card and in the Euro zone with EUR debit card.

Pay bills in Europe like a local
Speed up your recurrent bills in Europe at no fees, with EUR Direct Debit.

Extra-large shopping
Extend you Fineco's card limits and make large purchases up to £10,000.

Send money instantly
Eur Bank Transfers get to the beneficiary in a few seconds. 24hrs a day.

Unexpected outgoings?
Set in real time via Fineco App or online a withdraw up to £5,000, simply.

Send money globally
Online bank transfers to 250 destinations and 20 different currencies.

DIGITAL PAYMENTS
Pay with your smartphone or smartwatch, without taking the card out of your wallet. Discover more

TRAVEL CONTACTLESS
Use your Fineco Card to travel across the London network at no additional cost.
Are you a frequent traveller? Love spending your holidays in Europe?
We have smart banking solutions for you.
Multiple currencies. One account.
Convert currencies whenever you want, in real time, online and via Fineco App.
Save currencies conversion fees and get the true exchange rates, tight spreads only.





















A super competitive exchange rate, for any amount.
No extra charges applied.
Change £2,000 or £10,000 into euros and see the commission you'll pay.
| | | |
| --- | --- | --- |
| | £2.000* | £10.000* |
| | £4.46 | £22.30 |
| | £4.99 | £44.93 |
| | £7.49 | £37.44 |
| | £8.02 | £40.70 |
| | £14.98 | £74.88 |
| | £16.94 | £84.70 |
| | £29.95 | £150 |
Amount for a single transaction – Referred to GBP/EUR: 1.217 exchange rate.
Reduced spread starting from £500,000
40% DISCOUNT from £500,000
50% DISCOUNT from £1,000,000
Same look, multiple feels.
Get your debit card in GBP or EUR, or both. Set usage limits in each country with our easy-to-use geo-blocking tool. Fast contactless payments up to £45 and no annual fees on your first card.
GBP

Debit Card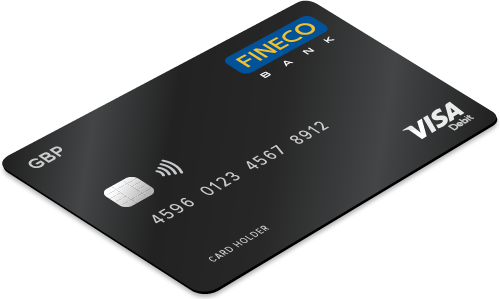 EUR

Debit Card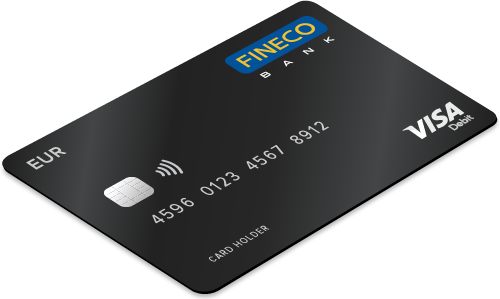 GBP

Debit Card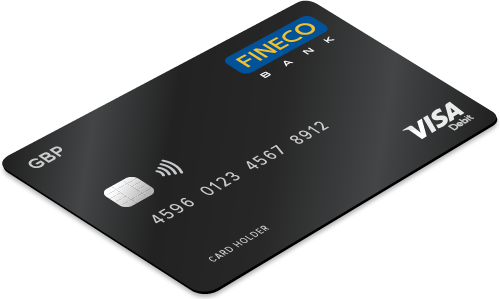 EUR

Debit Card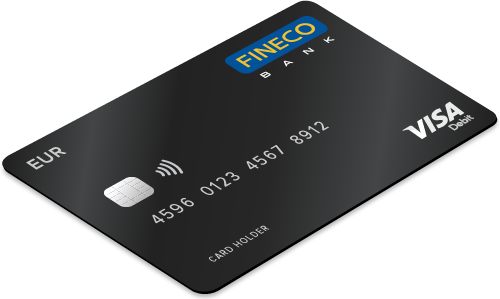 No commission on payments and withdrawals in the UK with the GBP Debit Card, and in the Eurozone with the EUR Debit Card
Fast contactless payments up to £45 for GBP Debit Card and €50 for EUR Debit Card
In-app features for full control: geo-blocking and card limits tools
Push notifications
Simplify your banking experience.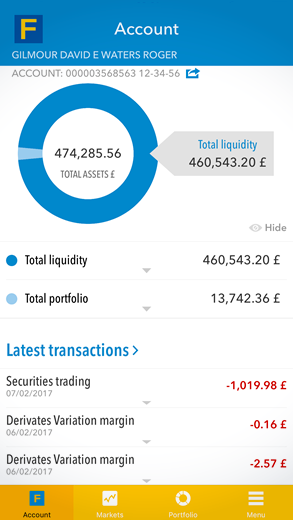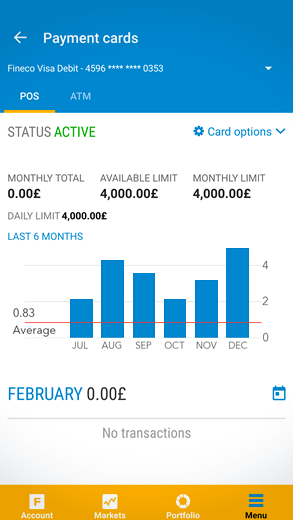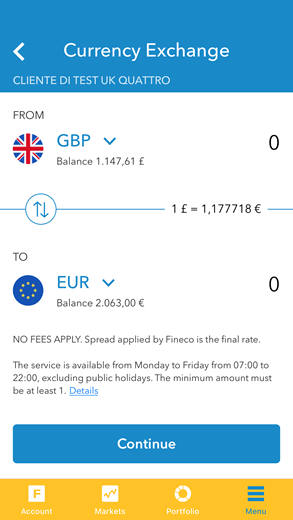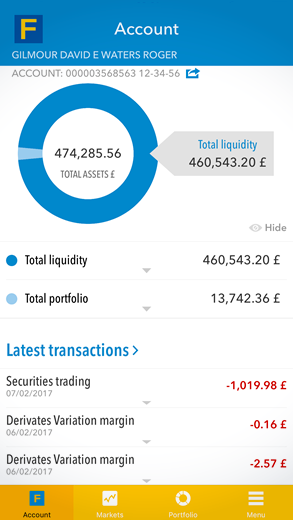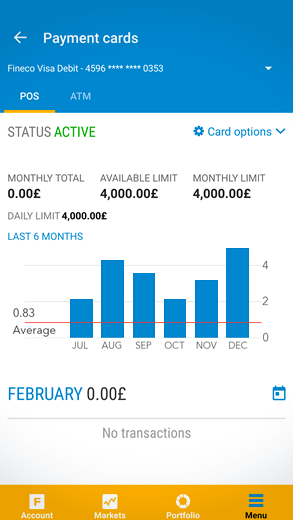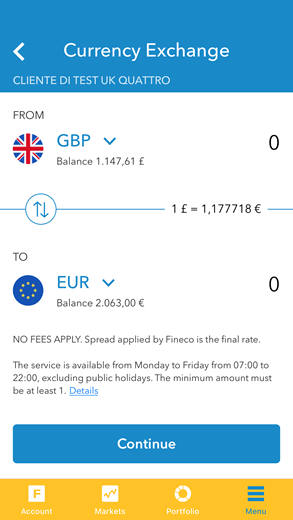 Access your account from your smartphone and simplify your banking experience.
4.6
+ 210,000 reviews
Apple Store | Google Play
Awesome Platform
by KB
Fineco is a very good platform. It is pretty much a one stop shop for all your trading needs.
Comprehensive app
by Ale
I use it everyday to check balance, buy/sell stocks, market trends, news, money transfer.
Intuitive interface
by DL
Simplistic Banking finally! With all features including forex trading, all under one hood.
Online webinars and events

Find out more with our experts at our in-person events or join our free webinars.
Visit our Newsroom

All the information you need about banking with developments on a weekly basis.
This advertising message is for promotional purposes only. To view all the terms and conditions for the advertised services, please refer to the fact sheets and documentation required under current regulations. All services require the client to open a Fineco current account. All products and services offered are dedicated to Fineco account.
The ATM service provider may charge an additional withdrawal fee. Fineco will not charge any fee for transactions or withdrawals made in currency of your card. With Fineco's EUR Visa Debit Card, your EUR purchases and withdrawals are debited directly on your EUR account, so you have no exchange rate commissions.
Apple Pay is compatible with enabled Apple devices. For further details please visit Apple website. Before paying, it is necessary to add the cards to the Wallet as specified on the dedicated Apple website. Apple, the Apple logo and Apple Pay are trademarks of Apple Inc., registered in the USA and in other countries.
Google Pay™ is compatible with all Android smartphones, starting with version 5.0 (Lollipop) or later. You can also use Google Pay on smartwatches with Google Wear compatible OS. To pay in stores, the smartphone must be equipped with NFC technology. For further information, please consult Google Support page. Your card information is not stored on the device or transmitted during payment. It is important to know that by activating Google Pay, as per the Google policy, you consent to making the data on transactions made with your payment card through Google Pay available to Google itself. For the conditions and purposes of data use please consult the Google Payments Terms of service and Privacy Policy and the Terms and Conditions of the service provided by Fineco Bank upon activation of the service.
Fitbit Pay is compatible with devices listed on Fitbit website.
Garmin Pay is compatible with devices listed on Garmin website.
AppGallery is HUAWEI's official Android app distribution platform. You can use AppGallery on your HUAWEI and Honor device to search, download, manage and share mobile apps.