Post Brexit investment opportunities and threats
Content by Fineco's partner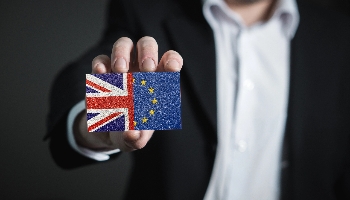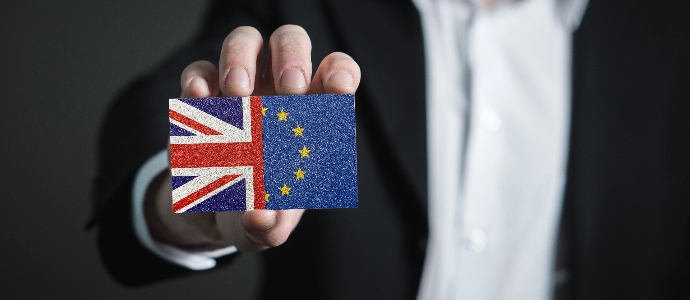 How might investors benefit from UK's departure from the EU and what should they beware of? Discover more on Fineco Newsroom.
Brexit advantages and disadvantagesBrexit investment opportunitiesBrexit threatsBrexit investment impactPost-Brexit investment opportunities
One year on from Brexit: weighing up the advantages and disadvantages
The UK economic outlook appears steady, but with some worrying signs
It is difficult to disaggregate the impact of Brexit from the impact of Covid-19 and particularly the Omicron variant which spread rapidly in late 2021. In its latest economic outlook, the IMF slightly lowered its UK GDP forecast for 2021, but it is still set to rebound by 6.8%, the fastest growth in the G7 this year (though this comes after seeing the largest fall in GDP in 2020).
However, data from business leaders in December showed a considerable drop in both UK private sector output and optimism around 2022 as the Omicron covid variant brought renewed uncertainty and some restrictions.
Britain's trade with the EU has also been falling sharply. Trade with the rest of the world is increasing, but so far not enough to compensate. The data prompted the British Chambers of Commerce's head of trade policy, William Bain, to say: "Overall, the figures remain concerning. Taken in conjunction with German trade data from earlier this week, the UK is clearly doing less trade with the EU than three years ago."
Perhaps most importantly, the UK's biggest exporting sector – financial services – has been steadily losing market share since 2017. This isn't covered by the Brexit trade deal and both sides have struggled to agree on future terms for cross-border business. As it stands, UK firms' access to EU markets depends on the rules each country applies to third country businesses, which could pose a threat.
The UK has made progress with trade deals beyond the EU, but few are bespoke
There can be little doubt that Brexit has irritated many of the UK's allies
The US President is said to be concerned over the threat to the Good Friday Agreement, while there have been disagreements with the French over fishing rights and migrant controls and the Irish are exasperated that Brexit threatens to revive 'the troubles'. These problems may bed down over time but have accelerated rather than dissipated over the past 12 months.
There are also domestic difficulties to be resolved. Covid-19 has relieved pressure around potential Scottish independence, but this may revive once the pandemic fades. Scotland voted decisively to remain in the EU, and the UK government risks a majority vote in favour of independence in a second referendum, particularly if it offered a path back. A year after the Brexit deal, this threat remains.
The Brexit investment impact is not yet clear
It has been a better time for the UK stock market, though it is difficult to separate the effect of Brexit from the make-up of the UK market, with its high weighting in 'old economy' areas such as oil and gas, mining and financials, which have performed better as the global economy has recovered. The FTSE 100 was up 14% over the 12 months to the end of December 2021.
This is still significantly behind the S&P 500, which rose 27% over the same period, but does represent an improvement on its recent performance. It remains at a discount to other developed markets, which suggests some Brexit discount is still in place. However the market develops, there will be investment opportunities.
There has been an improvement in the currency with the GDP/EUR exchange rate moving from 1.11 at the start of the year to 1.20 in December. The rate versus the USD has remained steady at around 1.35.
The jury is still out on the specific advantages and disadvantages of Brexit. The brave new era heralded at the time of the trade deal has yet to materialise. However, the UK's relationship with the EU took many years to build and may take many years to remake.
With Fineco you can trade globally,across 26 markets. If you regularly spend time in Europe, banking with Fineco lets you manage your finances in Euros, with Direct Debts, real-time bank transfers and free cash withdrawals.
Information or views expressed should not be taken as any kind of recommendation or forecast. All trading involves risks, losses can exceed deposits.
CFDs are complex instruments and come with a high risk of losing money rapidly due to leverage. 70.82% of retail investor accounts lose money when trading CFDs with this provider. You should consider whether you understand how CFDs work and whether you can afford to take the high risk of losing your money.
Fineco Newsroom is a compilation of articles written by our editorial partners. Fineco is not responsible for an article's content and its accuracy nor for the information contained in the online articles linked.
These articles are provided for information only, these are not intended to be personal recommendations on financial instruments, products or financial strategies.
If you're looking for this kind of information or support, you should seek advice from a qualified investment advisor.
Some of the articles you will find on the Newsroom feature data and information from past years. As per the very nature of the content we feature in this section of our website, some pieces of information provided might be not up to date and reliable anymore.
This advertising message is for promotional purposes only. To view all the terms and conditions for the advertised services, please refer to the fact sheets and documentation required under current regulations. All services require the client to open a Fineco current account. All products and services offered are dedicated to Fineco account.